All That Is Made: A Guide to Faith and the Creative Life
All That Is Made is a guide for readers exploring the intersection of creativity and faith. Humans are creative; it is a quality embedded in the fabric of our being, and a reality that reflects our existence as being made in the image of God.

This book is a compilation of our e-books Liturgy for Creatives and On Becoming Creative, and new reflections—encompassing Alabaster's lived experience as a creative company for the past two years. It is a first step, the beginning of a conversation that allows readers to engage their faith and creativity against the larger backdrop of the God who has made all that is made. Click to Download a Free Preview

Design Aspects
This book is 96 pages, perfect bound, and printed in full color on uncoated paper in Canada. The dimensions are 5.5 in x 7.5 in.

Shipping
* Please allow 1-2 days for processing
* Delivery times vary by destination and shipping method

 Free US Shipping on orders $20 or more

 Beautiful Guarantee - If you don't like it, it's on us. Return Policy
Customer Reviews
Write a Review
Ask a Question
Filter Reviews:
gift
work
book
heart
life
gifts
faith
creativity
words
friends
06/23/2020
Anonymous
United States
Beautiful
Was given this book as a gift and it blew me away. I ended up using the first section of it- the Liturgy- as a devotional for a few weeks after I finished the book. The design of it is really clean and inspiring. The words stirred up my desire to acknowledge God in everything that I make and to remember that all of my work is to be shared with others- not to keep for myself. Looking forward to purchasing more copies to give to all the creatives in my life!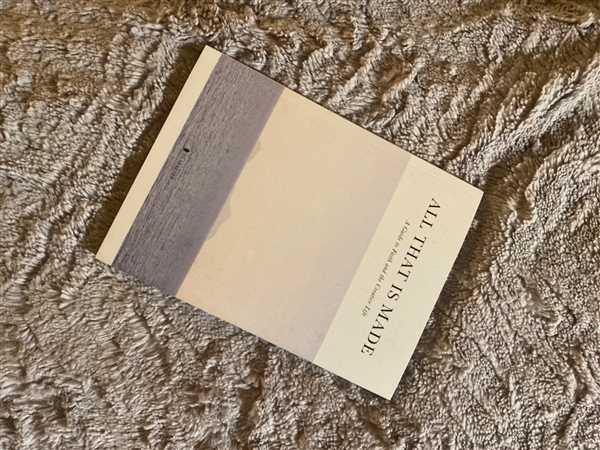 05/24/2020
Anonymous
United States
Love it
This book is amazing and beautiful and spiritual
KJ
05/07/2020
Kelly J.
United States
A Liturgy for Creatives
I really enjoyed the book "All That is Made". I don't want to give anything anyway to anyone who hasn't read it but it really spoke to me as a creative about the creative process and how to use my gifts for the Kingdom of God. I am a freelance digital designer and I just did a project doing jewelry packaging design for a Christian company and it made me really happy to do. I'd love to take all of my skills and use them for Christian companies! This book will encourage and inspire everyone to use what the Lord has put on their hearts day by day to minister to others. This book will enrich your life and speak to your heart. Let the creativity flow!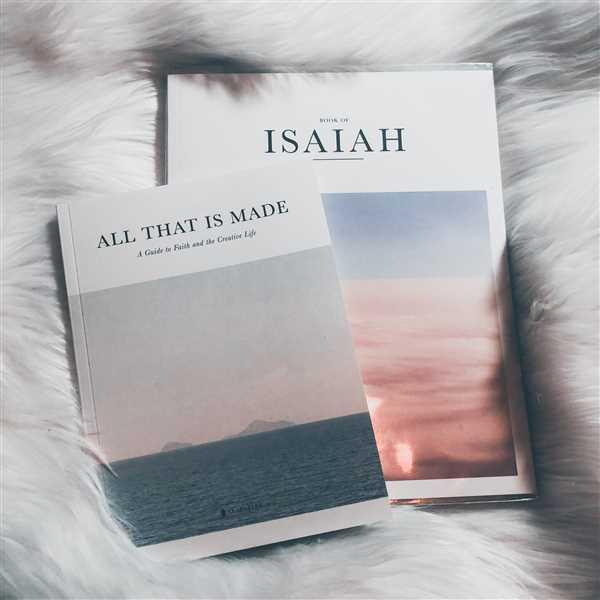 05/05/2020
Amanda L.
Singapore
I love the content and the touch of the book
It's smaller than I expected but all is well. It was an item I had wanted since 2019 when I first saw it but shipping to Singapore was an issue. With the free shipping this time, I was really glad to have it, and arrived so fast! The words are so poetically crafted and well thought, I truly appreciate the support it gives for kingdom creatives, where the pool of workers are niche and often few in each of our different churches and communities. It really helps me to position myself better to do His work and understand that it isn't just making things aesthetic but that craft is a calling.